Nursing Career Guide: Choosing the Right University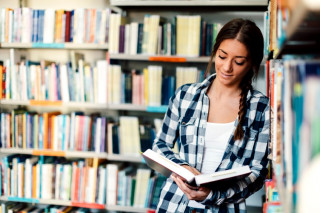 Choosing the correct university is a hard decision as it will have a big impact on the next few years and ultimately affect your future career. Therefore, it is important that you make a thoroughly investigated and thought out decision.
A good way to start your decision making process is to consult the various published league tables for the last couple of years and to consider the rankings. There is generally a correlation between higher scoring universities and good job prospects post-graduation, partially due to the reputation of the top universities.
The Guardian 2016 League Table ranks these universities as the top 5 for a Nursing degree:
Glasgow
Edinburgh
Liverpool
Keele
Huddersfield
The Guardian bases these rankings on satisfaction with the course, teaching and feedback, along with the ratio of students to staff and job prospects.
The Complete University Guide (an independent body) rankings for 2016 Nursing degrees are:
Glasgow
Surrey
Birmingham
Liverpool
East Anglia
These statistics are based on entry standards, student satisfaction, research quality and graduate prospects.
University league tables will not match up completely as they are based on different qualifiers, however there is likely to be a rough correlation that you can use to help decide what would be the best institution for you to attend. Also consider the specialism you would like to follow, and check this against each university. For example Keele scores highly on the Guardian table and has an excellent Paediatric Nursing department, while Huddersfield ranks particularly well for Mental Health and Learning Disabilities.
All Nursing degrees will involve placement so it is good practice to research which hospitals are connected to each university to ascertain where you might be headed. Your placement is just as important as your theory learning, so it is important that you are satisfied with the medical institution you will be working in. For example, if you are interested in going into Paediatric Nursing, the University of Liverpool has connections with Alder Hey Children's Hospital, which is highly regarded in the field.  For Adult Nursing, Glasgow University has a strong relationship with the Monklands Hospital, which also has a high status. Once you have learnt the connections between the hospitals and universities, it would be wise to do your research on the hospitals themselves, and especially the department you would be working in.
When applying to university, one of the major factors that you need to consider is the grades you are predicted to achieve. Make sure you check what each university requires for entry, and check if you are able to meet that criteria. If you are close to their conditions, then it is worthwhile to open a discussion with the department to see if your application could be considered. Some universities base their intake partially on interviews and the motivation of the individual, but this would need to be discussed.
When you begin to apply to universities, research the courses that they offer carefully. Module titles only give away a limited amount of information; therefore it is important to read through exactly what the course will entail. If you require any further details don't be shy about approaching the university to ask questions. The more knowledge you have about a course, the clearer your choice will be.  This is especially vital with a Nursing degree due to the choice of specialism entailed, as you will need to ensure the your interests and strengths match up with the course provided.  Consider also the Lecturers and staff in the department and their particular specialisms. If their research and interests match up with yours, then this could be the university for you.
Once you have narrowed down your choices, visit as many Open Days as possible. This will give you a chance to visit the department and give you a feel for the campus as a whole. Use these opportunities to talk to current students about the course, and ask them as many questions as you can, as this will give you a great additional perspective. Look at the facilities of the university when you visit also, as a practical degree such as Nursing will involve the use of a lot of specialist equipment.
Talking to previous or current students will give you first hand knowledge of the universities you are considering, and help you discover more information about the course. There are a growing number of online student forums such as The Student Room and Push, which allow you to make connections with people without the issue of distance. Read through these forums to see if your questions have already been answered, or start threads and open discussions to see if anyone can answer the questions you have.
Whilst academic rankings are very important, you should also consider other aspects. Your happiness with the course is paramount to achieving good results, so consider student satisfaction rankings. The Complete University Guide publishes a student satisfaction guide, and lists Keele and Surrey both within the top 10 for 2016, both of which rank highly in league tables for academic results. Try cross referencing measured factors against your shortlisted universities, or creating your own table to see which option comes out on top for you.  Remember to consider the connected hospital or medical institution.
Other more general factors should influence your decision also. For example, would you prefer to attend a campus university or a city university? Think also about the type of person you are, and the environment you wish to learn in. If you are a very sociable person and you attend a quiet rural university you might end up being unhappy with life outside of learning. Whilst academic results are by far the most important components of attending university, the experience as a whole will shape who you are as a person.
Distance is also a key component in choosing a university for you, and you will need to consider how far away from home you wish to go. Remember you will have to go home during the holidays, and having to travel for hours with several changes on public transport could soon become tiring. If you choose to stay closer to home there could be the option of commuting, which could save you money.  However, funding available to those who choose not to move out will be set at a lower level. Staying at home is also likely to mean you need to make a greater effort socially as you will not be completely immersed in university life, though you would have the support of your family.
When you visit universities, make sure you look around accommodation, as this is likely where you will be staying in First Year. Most universities have different price brackets and bands, so consider the amount of funding you are predicted to receive and look at those halls. Think about whether you would be satisfied with living there for the next year, and whether you would have enough income to live comfortably once you have paid for your accommodation.
You should take all of this research seriously when you are making your decision, and you should consider how each aspect will affect you over the next few years.  However, try to enjoy the process and avoid agonising over the decision – more often than not your options will become clear and you'll end up with a decision you are really confident with