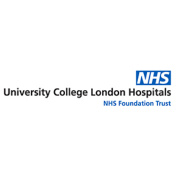 Staff Nurse - Medicine Band 5
Main area: Medicine
Grade: Band 5
Contract: Permanent
Hours: Full time: 37.5 hours per week (37.5 hours per week)
Job ref: 309-NAT-Medicine-2020-RA
Site: UCLH
Town: London
Salary: £29,888 - £36,738 per annum inclusive
Salary period: Yearly
Closing: 04/11/2020 23:59
At UCLH (University College London Hospitals NHS Foundation Trust) our success starts with you.
This is an exciting opportunity to join one of the largest and most successful Foundation Trusts in the UK with an international reputation and a tradition of innovation.
Based in the busy West End of London, we have a lively and vibrant working atmosphere, with quick and easy transport links to all our sites. Our size and resources enable us to offer a range of attractive benefits as well as unparalleled education and development opportunities for staff at all levels. This includes an extensive portfolio of academic and clinical courses and programmes ranging from ongoing personal development through to clinical excellence and leadership skills. UCLH prides itself on its investment in staff both in terms of developing career skills but also its commitment to staff health and wellbeing.
Band 5 Nurse – Medicine Board
A great opportunity has arisen in Medicine board at UCLH for band 5 staff nurses following a reorganisation and restructure of wards and departments. We are looking for committed and dynamic nurses with excellent communication skills and above all a real desire and passion for caring for sick patients in the acute hospital setting. We currently are looking for band 5 nurses to join our teams on the following wards and departments: Emergency Department, Acute Medical Unit, T08, T09 South and T10.
The Emergency Department are looking for experienced nurses to join their team in a busy central London teaching hospital. This is an exciting opportunity for enthusiastic and experienced nurses to join one of the largest and most successful Foundation Trusts in the UK with an international reputation and a tradition of innovation. 
The Acute Medical Unit is a fast paced, exciting place to work with unwell patients arriving from the ED and staying for 24-48 hours prior to discharge or admission. It is going through a transformation at the moment in that we are upskilling our staff, redesigning our building and resources to provide a 20 bedded Enhanced Care Area with the AMU. We have a close knit team and excellent safety outcomes for our patients whilst maintaining individualised care. We are looking for experienced motivated nurses to join our team.
T08 is a busy 43 bedded Acute medical ward with a diverse mix of acuity and complexity of patients. It specialises in Infectious Diseases, Respiratory Medicine and Rheumatology. T08 prides itself on a strong and supportive Multi-disciplinary Team and staff have the opportunity to work with specialist Consultants and Specialist Nurses who are leading experts in their fields. We are also looking for experienced nurses to join our friendly team.
T09 South is a new ward that has been formed as part of the reorganisation and restructure at UCLH.  This Internal Medicine ward will be an 18 bedded mixed sex ward caring for patients with a range of acute health and care needs. The patients will be admitted requiring specialist care from cardiology, clinical pharmacology, diabetes and endocrinology specialities. This is an exciting time to be part of the development of a new ward and new team with a focus on providing the best possible patient care and reflecting the trusts core values.
We have recently co-located our Elderly medicine department on T10 ward here at UCLH. Our ward and team are seen as the experts in providing top quality care to older people at UCLH. T10 Ward is a 62 bedded mixed sex ward caring for acutely ill older adults. Many of these patients will have a diagnosis of dementia along with complex medical problems and long term condition management. This is an exciting time to be part of this great team as we work towards meeting our same day emergency care goals and developing our service.
Within Medicine Board we have a variety of training and education programmes and opportunities available. You will be fully supported with an induction programme in your chosen department or ward and there will be opportunities for rotation and developing your nursing skills. Medicine Board is interested in your career development where ever that path may take you. You will have the opportunity to attend study days within specialist areas and complete further education courses.
Please specify in your supporting statement within the section of your application to which one of our medical areas in particular are you applying for. 
We offer our permanent staff an interest free season ticket loan for travel, a subsidised social club including gym, free independent and confidential support for all staff, large retail discounts, cycle to work scheme and on-site accommodation to name a few… for more information on our staff benefits please see attached poster.
We recognise, reward and thank colleagues by nominating them for our annual Celebrating Excellence Awards, which are funded by UCLH Charity.
We are also members of www.mytrustbenefits.co.uk/ which offers discounts on high street retail stores, offers on travel deals, and also to take advantage of cash back schemes.
This vacancy may close before the current listed closing date. You are advised not to delay submitting your completed application.
Please note that all correspondence regarding your application will be via email. The emails will be sent to you via TRAC.jobs and not via NHS Jobs, we encourage you to check your inbox regularly.
Please note that if you are at present in a training position on the 2016 new junior doctor's contract and are applying for a Trust doctor role your salary will not be pay protected.
You will be placed on the appropriate point of the Trust Doctor pay scale based on your previous experience.
Please note that if you have not heard from us within 3 weeks of the closing date of the advert to assume that you have not been shortlisted on this occasion.