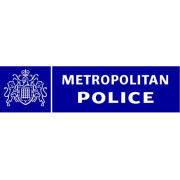 Custody Nurse Practitioner
Custody Nurse Practitioner
Starting salary will be between £41,785 and £47,681 depending on location and experience, plus joining benefits.
Experienced first level Registered Adult or Mental Health Nurses required.
Aggressive? Or suffering from a mental health condition? Uncooperative?
Or lacking diabetes medication? Substance misuser? Or suffering from a head injury?
This is where your detective skills really count.
When you're a Custody Nurse Practitioner you need to call on all your clinical expertise to work out what's wrong with detainees. It's your decision that will determine the course of action. Plus, officers will be waiting for your assessment. This makes this one of the most challenging – but also rewarding – clinical roles you can have.
Working in a Metropolitan Police Service Custody Suite, you'll take responsibility for everything – From identifying appropriate interventions and collecting forensic samples, to maintaining complete and accurate records – So you need to be confident in your abilities and dedicated to providing the very highest standards of care.
In return, we offer a generous bonus scheme including £2,500 joining bonus, £2,500 bonus after one year's service, and a £1,000 CPD allowance.
Come and see us at our Open Day at Brixton Police Station on Saturday 8th February 2020.
The MPS's recruitment practices reflect our commitment to safeguarding the welfare of children and vulnerable adults. The MPS is an equal opportunities employer.
Essential Criteria:
You MUST be a first level registered adult nurse or mental health nurse holding current registration with the Nursing and Midwifery Council.
You MUST have been registered for a minimum of four years.
You WILL have a competency level equivalent to NHS Band 6 within the Health Service.
You MUST be competent in Venepuncture on your first day of appointment.
Desirable Criteria:
You may have significant post registration experience in:
A & E
Substance Misuse
Mental Health
Community Nursing
Prison
-or other relevant discipline, to enable you to work autonomously in this role.
Conditions of Service Custody Nurse Practitioners are required to work a 12 hours shift pattern. This role will operate on a 24 hour, 7 day a week shift pattern that includes early mornings and night shifts at weekends and public holidays. You will be on probation during your first year. Candidates will be asked to complete a security vetting questionnaire. For this appointment, you must be able to give regular and effective service. You will be asked to complete a health declaration.