Charge Nurse - Great Yarmouth *with Welcome Bonus/Relocation Package*
Similar jobs like this one
Great Yarmouth, UK, Lowestoft, UK, Beccles NR34, UK, Norwich, UK
Community psychiatric nurse | Charge Nurse | Mental Health Nurse | Nurse Practitioner | Practitioner
Great Yarmouth, UK, Lowestoft, UK, Beccles NR34, UK, Norwich, UK
Community psychiatric nurse | Mental Health Nurse | Nurse Practitioner | Practitioner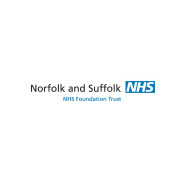 Charge Nurse - Great Yarmouth *with Welcome Bonus/Relocation Package*
Charge Nurse - Great Yarmouth *with Welcome Bonus/Relocation Package*
Are you an existing or aspiring charge nurse? We're looking for passionate and motivated registered nurses to join our inpatient acute wards based in Great Yarmouth as Band 6 Charge Nurses.
No two days will be the same, our service is a challenging fast paced environment so we're looking for proactive, confident nurses to provide excellent clinical leadership and compassionate care to our service users.
Our 18 bed acute unit is based at Northgate Hospital in Great Yarmouth. We're a purpose built mental health unit comprising of our ward, as well as the Crisis Resolution and Home Treatment Team. Our dedicated multi-disciplinary team is made up of a variety of skills and experience including psychological therapists, occupational therapists, assistant practitioners, clinical nurse specialists to name a few.
Our service operates 24 hours a day, 7 days a week – we do require some flexibility around commitment to shift patterns but can also offer flexibility in return so please do not hesitate to ask about part time/flexible working options.
Main duties of the job
We're looking for nurses with strong leadership skills, who can inspire and support the team to showcase their excellent clinical skills. You'll be proactive and creative around the implementation and delivery of care to our inpatients and will provide strategies as to how best to support their families and carers.
We're continuously striving for excellence and we are always eager to develop and innovate our care team approach to patient centred care. When you join us, you can expect a supportive and forward thinking environment where you will be encouraged to share ideas and work collaboratively to support our service users.
This is a fantastic time to join us as we're developing and improving our service; as Charge Nurse you will have the opportunity to help shape the service and take part in innovative initiatives.
If you're an experienced registered nurse seeking a new challenge in an acute inpatient setting, we would love to hear from you. 
Working for your organisation
Here at NSFT we pride ourselves on being a welcoming, talented, friendly and supportive team who like nothing better than sharing experiences and learning from each other. In addition to ongoing training and development opportunities, we are committed to providing an environment in which you can thrive.
Why work for us? We have challenges as a Trust, but we have ambitious aspirations, are pushing ahead with exciting transformation work and we need dedicated individuals to support us on our journey. We have strong, established nursing networks coupled with an exceptional leadership team who will ensure you are truly cared for and cared about.
Why Norfolk and Suffolk? The people here are warm and welcoming, you'll never be far from the beautiful coastline or Broads National Park. We're an hour and a half away from London and have an international airport in Norwich too. Our villages, towns and cities are packed full of history, independent cafes, shops and theatres. We have excellent shopping, eating out, top ranking schooling and affordable house prices too.
Detailed job description and main responsibilities
Please find attached our job description and person specification for more detail on your key accountabilities, then if you feel you have what it takes to make a difference in your local communities, click APPLY!
Interview dates are yet to be set; you will be contacted via email and invited to book a time. These emails may go to your SPAM, so please keep checking all your emails if applying.
Please visit our Facebook and Twitter page @NSFTjobs
***This post attracts a recruitment premium of £3,000 (pro-rata for part time roles).  This is a one off payment with half paid on appointment and half paid after the completion of a satisfactory probation period (6 months).  The premium is taxable.  Please note that should you leave employment, or choose to move to an alternative post within the Trust that does not attract this recruitment premium, you will be required to reimburse all or some it, as follows:  100% of the value of the premium in the first 12 months; 50% of the value of the premium in the period 12 months to 2 years following appointment.  Please note this recruitment premium is for external applicants only. Not applicable to newly qualified nurses***
For further details / informal visits contact:
Name
Jacqueline Rimmer
Job title
Matron
Email address
Telephone number
01493 337698