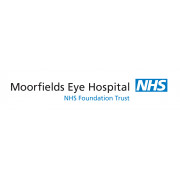 Ward Sister / Charge Nurse
Employer: Moorfields Eye Hospital NHS Foundation Trust
Department: Staff Nurse
Location: City Road, London
Salary: £45,780 - £51,393 per annum (inc HCAS)
Founded in 1804, Moorfields Eye Hospital is a world-class centre of excellence for eye health services, ophthalmic research and education. We are true pioneers in the fight to cure blindness. Every year we treat more than 750,000 patients at City Road in central London and at 30 satellites, and, in partnership with the UCL Institute of Ophthalmology, we lead one of the most impactful ophthalmic research programmes in the world. We train many of the leading eye care clinicians in the UK and internationally, and have a global reputation for quality and professionalism in ophthalmic care. In addition, Moorfields operates two commercial businesses whose profits support our NHS work: Moorfields Private and Moorfields UAE.
The Moorfields Way is to be caring, organised, excellent and inclusive, and we expect all applicants for our posts to commit to upholding these values.
Are you a compassionate and enthusiastic nurse, highly motivated and an experienced in surgical nursing? If so, we would love to hear from you. We are searching for an outstanding and committed ward sister/charge nurse to support and lead the team in our surgical day care and short stay wards.
Moorfields NHS Foundation Trust is a world leading single speciality organisation and centre of excellence. The Trust provides high quality care across a range of ophthalmic specialities working in partnership with University College London Institute of Ophthalmology. The City Road Division is the main hospital site for the Trust and in our most recent published report from the Care Quality Commission (CQC), we have been given a rating of "Outstanding" and 'Good' overall for the Trust.
You will be a highly visible role model for nurses providing exceptional leadership and it is essential that you have established yourself in the senior staff nurse role within an acute setting. You will need to have confidence and experience in leading a team and demonstrate achievements.
There are excellent development opportunities for the successful candidate as we begin to relaunch our programme for Pathway to Excellence and continue to implement transformation and recovery of services in response to COVID-19.
You will be provided with a tailored induction programme together with the support to develop your skills through the wide range of education and learning programmes and opportunities.
If you are the type of person who would love to take on a different challenge and are motivated to make a difference to our staff and patients' experiences, please get in touch with the matron for surgical services at City Road Mr Xiang Yin via xiang.yin1@nhs.net, who will be happy to discuss this opportunity with you.
Probation Period
This post will be subject to a probationary period of 6 months.
During the probationary period, your suitability for continued employment will be assessed and provided a satisfactory standard is achieved and maintained, your employment will be confirmed. The probationary period may be extended
Or your employment terminated either during or at the end of probation, in line with the trust Probationary Policy. For the duration of the probation period, the notice period will be in line with contractual obligations on either side.
For further details / informal visits contact:
Xiang Yin (Matron, Surgical Services)