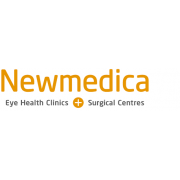 Theatre Manager
Theatre Manager
We are one of the leading providers of NHS ophthalmology services in England, providing outpatients appointments, diagnostic testing and eye surgery.  We aim to make a positive difference to people's lives through better sight and eye health. 
We have an exciting opportunity that has arisen for our newly opened service in Northampton for a Theatre Manager to join the team and help us deliver outstanding clinical care for our patients.  Newmedica Northampton is a purpose-built eye health clinic and surgical centre providing the latest eye health services to our growing patient population.  
We are looking for someone who will thrive on working as part of a multidisciplinary team that includes Clinic Assistants, Ophthalmic Assistants, Patient Administrators, Nurses, ODPs, Ophthalmic Technicians, Optometrists, and Consultant Ophthalmologists. We value the different experiences and diversity that each of our individual team members bring to our service and are looking for future colleagues who share that same passion.
What are we offering you?
A competitive salary
25 days annual leave plus bank holidays
A company pension scheme
40 hours per week (will consider part time hours)
Access to a range of benefits including free eye tests, discounted or free glasses, a free 24/7 well-being/counselling/advice service, discount retail vouchers.
An environment where your learning and development is supported through a range of various learning tools and courses.
Working with a friendly multi-disciplinary team passionate about improving the lives of our patients
Excellent transport links
Free on-site parking
What will the role involve?
As a hands-on Theatre Manager you will play an important role in the efficient and safe running of our theatre services, including admissions, discharge, surgical activity and post operative patient care
The Theatre Manager will work closely with the consultant partners, along with the nursing team to ensure that services are safely led and provide leadership and support in the development of proficient methods of working and competent members of the team.
You will be involved with coordinating the operational management of theatres on a day-to-day basis. This will include working with the Administration & Resourcing Manager to ensure that a safe staffing mix is always available to deliver the breadth of care aligned to case mix and patient list sizes. The Theatre Manager will be able to demonstrate successful leadership and managerial skills and will have a clinical background in ophthalmology.  The role also includes ensuring there are strong relationships with equipment and consumable suppliers to ensure that all equipment is maintained and serviced in a timely way, with good record keeping, and work with consultants to ensure that preferences are understood and factored into all preparations.
The role provides a great opportunity to get involved with a variety of activity including: 
Planned administration and management time
Recruitment of talent in line with resourcing needs
Training - including grow our own talent in line with Newmedica training programmes and organisation succession strategy
Providing hands-on clinical support in theatre
Inducting new colleagues
Responsible for leading safe processes throughout the admissions and discharge areas
Responsible for ensuring the safe delivery of all surgical services within the Theatre
Represent Newmedica Northampton on the Lead Theatre Practitioner Forum [nationwide forum]
Work with suppliers to optimise equipment settings and the timely decontamination of reusable instruments
Participate in Northampton's monthly All-Stop Day including attending Governance Meetings
Clinical consumable and medicines management, including stock takes and regular auditing
Manage the Lens Bank and work with IOL providers to ensure consignment stock levels are in line with demand [NHS & Private patients]
Providing leadership to the theatre team including holding regular department meetings, 1:1's, appraisals and offering support with re-validation as necessary
Ensuring that Newmedica Governance policies are adhered to and all safety and resuscitation management is effective and well-documented
Delivering safe patient pathways slick and efficiently
Providing outstanding patient-centred care and treatments to all patients
Supporting consultants and the operations director in the development and implementation of new services [eg VR and AMD]
What skills and experience do I need for the role?
We are looking for individuals who have:
Education & Qualification
Nursing degree or equivalent qualification essential.
Additional postgraduate specialist or equivalent experience required.
Hold current RCN or NMC registration
Currently working to the requirements of the Codes of Practice and Professional Standards as befits their professional registration.
Experience & Knowledge 
Previous experience as a Theatre Manager or Lead of an NHS Department, ideally in Ophthalmic Theatres.
Knowledge of clinical practice and demonstrable knowledge of developments, ideally Optometry.
Biometry/Corneal Topography/ OCT/ FFA/ IOP
Intermediate Life Support training
Experience of and commitment to medical audit.
Comfortable with Microsoft Office products and using computerised systems for data input/output and review.
Skills & Personal Attributes 
Enjoys the routine and rhythm of a process driven environment.
Able to balance working independently with appropriate escalation and delegation.
Applies analytical and logical thinking to verify expected outcomes.
Seeks continuous professional development.
Self-motivated to provide an excellent level of communication and individual care for patients.
Comfortable making a significant contribution, including teaching and training, in a small multi-disciplinary team.
Would you like to know more?
For an informal chat about the opportunity or to register your interest, please contact northampton.hr@newmedica.co.uk
To apply, please upload your CV via our careers page at: https://newmedica.bamboohr.com/jobs/view.php?id=845&source=newmedica