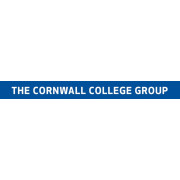 Study Programme Manager in Health & Social Care,
Study Programme Manager in Health & Social Care,
St Austell,
Up to £35,000 dependent on experience,
Closing date: 20th September 2020,
Hours per week: 37.
Weeks per year: 52.
We are currently looking to recruit a Study Programme Manager in Health & Social Care based at St Austell. The SPM will be responsible for leading on the development and delivery of the Cornwall College and Cornwall Care Academy delivering professional and innovative courses that are attractive to people considering or working in the Health and Social Care Sector.
They will manage the Cornwall College Cornwall Care Academy team in the delivery of the aims and objectives of the Care Academy and be the Senior Responsible Officer (SRO) of the Joint Programme Board overseeing the development of the Cornwall College & Cornwall Care initiative.
The role will manage all aspects of the Study Programme(s) and provide a positive experience for all learners enrolled that enables them to achieve to their maximum potential. In collaboration with the CAM/HoC the postholder will be accountable for all aspects of the learner journey from initial marketing, promotion, initial advice and guidance and solely responsible for successful learner progression and careers advice, achievement, recording destinations, programme design and consistently high levels of teaching, learning and assessment.
Applicants must be a registered nurse or midwife with recent clinical experience. If you would like to discuss the role further, please contact Kate Wills, Vice Principal of Curriculum & Quality at kate.wills@cornwall.ac.uk.
We have excellent terms and conditions of employment. This is a teaching role with 37 days holiday per year. We offer access to generous occupational pension schemes for teachers and support staff.  We have generous annual leave schemes including a paid Christmas closure of two weeks for most roles. We have flexible and supportive family friendly working practices with a range of contracts available including term time only options. We have a range of staff development activities available and all employees have access to free tuition on many of our courses. We offer a range of health and wellbeing initiatives to our employees including access to free counselling and a corporate eye care scheme. Most of our campus sites offer free parking to employees as well as discounted restaurants and salons.