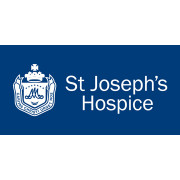 St Joseph's Hospice RN Adult Open and Recruitment / Selection day
St Joseph's Hospice RN Adult Open and Recruitment / Selection day
Band 5 full and part-time roles available
Are you a motivated, enthusiastic and forward-thinking RN?
Do you want to practice nursing the way you were taught?
Our Open Day /Evening* and Selection Event gives RNs the opportunity to experience what happens in a Hospice and to meet our dedicated team of professionals. We will deliver a taught session that will contribute to your revalidation and that will provide you the opportunity to interview to join our team. We offer preceptorships for newly qualified nurses and return to practice nurses who want to pursue a career in palliative and end-of life-care.
Nurses who work at St Joseph's Hospice are able to practice nursing the way they were taught because of our low patient to RN ratios and a clinical environment that makes delivering individualised nursing care easy. Our RNs believe that working with people in the last years of life is a privilege. As a St Joseph's nurse, you will be working as part of a multi-disciplinary team where your views are listened to and respected.
If you are a motivated, enthusiastic and forward-thinking Registered Nurse (Adult) with a first level registration in Adult Nursing (RN), and have a current, valid PIN, good interpersonal and communication skills and enjoy working as part of a happy team, come to our Open and Selection Event to find out more. We guarantee an interview to RNs who meet our minimum criteria.
To book your place, please apply via nhs jobs and quote reference number J253-A-20-1668.
Benefits include
Subsidised single person accommodation to help settle into living and working in London (subject to availability)
27 days holiday plus 8 public holidays
NHS pension scheme for those who meet the scheme's criteria
*30th of January 2020 from 4pm – 8pm