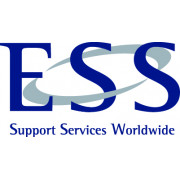 Senior Nurse (Primary Health Care)
An exciting opportunity has arisen for a Band 7 equivalent Nurse Specialist  at the Army Foundation College Harrogate.
The successful candidate will be part of the nursing management team within the medical facility and will be expected to be a focal point for Primary Health Care nursing within the area of practice, working unsupervised, leading a team of experienced nurses and health care assistants in providing nursing care to the medical facility population at risk.
The successful candidate will carry continuing responsibility for the assessment of care needs and provide a range of clinical and management services as well as having line management, training and clinical supervision responsibilities for junior nurses and other members of the multidisciplinary team.
Job responsibilities of the role include, but are not limited to:
Undertaking technical nursing treatments for patients with complex/specialist healthcare needs e.g. wound care, smear tests.
Assisting with the care of patients with chronic illnesses e.g. Asthma, Family Planning, Diabetes and hypertension ensuring continued maintenance of the Chronic Disease Register.
Developing plans to meet the health needs of patients including diagnostic tests; treatment plans, health promotion and prevention.
Supervising and supporting education and development needs of colleagues, less experienced staff and trainees (such as Health Care Assistants, Combat Medical Technicians). Advise and support the development of team members and attached learning staff.
Supervising and assessing clinical staff performance and development and conduct performance review process.
The sift for this vacancy will be C.V based. Interviews will be competency based. The following competencies will be tested:
NHS Core – NHSC1 – Communication.
NHS Core – NHSC2 – Personal & People Development.
NHS Core – NHSC4 – Service Improvement.
NHS Health & Wellbeing – HWB1 – Promotion of Health & Wellbeing.
NHS Health & Wellbeing – HWB6 – Assessment & Treatment Planning.
NHS Information & Knowledge – NHS IK2 – Information Collection & Analysis.
The successful candidate must have specialist knowledge across a range of procedures underpinned by theory. The must also be a Registered Nurse with professional knowledge , supplemented by diploma level specialist training, experience, short courses.
It is essential that the successful candidate has current experience in Primary Health Care Practice, is experienced and competent in Physical Assessment and History Taking, Minor Injury/Illness, Immunisation, Venepuncture, Audiology, Family Planning, Travel Medicine, Wound Care, Smoking Cessation, Weight Management, Chronic Disease, ECG and Cervical Cytology. The successful candidate must work autonomously and have organisational and delegation skills.
It is desirable that the successful candidate has knowledge of EMIS/DMICP computer systems, has a Health Care Preceptorship/mentorship qualification and has strong leadership and management skills.
Please be aware that if you are found successful you will be asked to provide evidence of your immunity to Hepatitis B.
Successful candidates must meet the security requirements before they can be appointed. The level of security needed is security check and DBS (Enhanced).