Senior Community Mental Health Nurse - Adult CMHT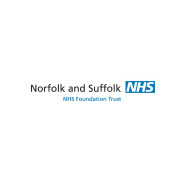 Senior Community Mental Health Nurse - Adult CMHT
We are looking for experienced, enthusiastic nurses to join our existing Community team based at Gateway House, Wymondham.
If you're looking for a new challenge and want to join a team who understands the importance of training, support, and development – this could be the ideal role for you.
Our service has an ambitious programme of transformation.  We are making improvements to our needs based, holistic approach to physical and mental wellbeing, treatment and recovery for our patients and resilience support for carers and families.
We are looking for nurses who can work independently, as well as within a team, someone who is approachable, flexible, and dedicated to improving the lives of our service users and carers.
We understand our colleagues have a variety of commitments and the importance of a good work life balance.  We can offer flexible working, part time hours and fixed working patterns – please just ask!
Main duties of the job
Our dedicated team works together to support each other, as well as giving you the autonomy to work with individuals, develop a therapeutic relationship and support individuals to live as independent and fulfilling lives as possible.
Our primary focus is on collaborative working; placing great emphasis on the assessment/recovery model. Many aspects relating to service user recovery is reflected within the assessment tools the patients and staff use and the philosophy that underpins patient centred care.
When you join us, you will undertake the planning and delivery of direct patient care for your caseload – once you're up and running and feel confident in your new role, you will have minimal supervision, ensuring continuity of practice and working within a multi-disciplinary and multi-agency environment.
We're a very supportive and collaborative team and there will always be someone on hand to provide advice and support if you need it.
Our staff are our most valuable asset and excellent, well trained and motivated staff will help us deliver outstanding care. We want to create a culture of compassion, collaboration, and continuous improvement – and we need you to help us!
Working for our organisation
Here at NSFT we pride ourselves on being a welcoming, talented, friendly and supportive team who like nothing better than sharing experiences and learning from each other. In addition to ongoing training and development opportunities, we are committed to providing an environment in which you can thrive.
Why work for us? We are an improving Trust, with ambitious aspirations and pushing ahead with exciting transformation work. We have strong, established nursing networks coupled with an exceptional leadership team who will ensure you are truly cared for and cared about.
Why Norfolk and Suffolk? The people here are warm and welcoming, you'll never be far from the beautiful coastline or Broads National Park. We're an hour and a half away from London and have an international airport in Norwich too. Our villages, towns and cities are packed full of history, independent cafes, shops and theatres. We have excellent shopping, eating out, top ranking schooling and affordable house prices too.
Detailed job description and main responsibilities
For main responsibilities and full job description - please see attached.
If you'd like to find out more about this role and what is could be like working for our team - please do not hesitate to contact Tracey Liddell on tracey.liddell@nsft.nhs.uk for an informal discussion.