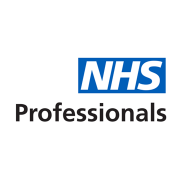 School Nurse
Trust Location: Gateshead
Days: £16.13 per hour, Saturdays/Nights: £20.97 per hour, Sunday/Bank Hols: £25.80 per hour
Work the days you want to work
Are you searching for a career/job that gives you control of your day, time and location?!
We are NHS Professionals (NHSP), working together to care for patients in the NHS. Providing you with the power to decide when, how, and where you want to work. Supporting your lifestyle and making you feel part of the team and community.
As a member, you'll have fantastic benefits:
· Competitive pay rates – work this week, get paid next week
· Manage your shifts and timesheets on the go – access your "My Bank" shift portal anywhere, anytime online or through your smartphone
· Essential support when you need it – 24/7 365 days – Call us anytime
· Multi-locational - work across neighbouring Trusts
· First choice of shifts or placements at your Trust – access before they are made available to agency
· Varied working options to suit your lifestyle – access to the Bank gives you options of ad hoc shifts or fixed term placements
· Training and development opportunities
· Build holiday allowance for every shift you work
· Stakeholder pension scheme available
About the Trust – Rated 'Good' ('Outstanding' for Caring) in their most recent CQC report, Harrogate and District NHS Foundation Trust (HDFT) provides hospital and community-based services across North Yorkshire and Leeds as well as providing children's services in the North East. HDFT has a supportive and inclusive ethos, with excellent transport links to Leeds, Bradford, York, Wakefield, Northallerton, Thirsk and Ripon. Based in the spa town of Harrogate, the HDFT hospital boasts low waiting times, a newly renovated, state-of-the-art maternity suite and is home to the £9 million Sir Robert Ogden Macmillan Centre.
What you'll be responsible for
Building resilience and improving emotional health and wellbeing as highlighted in Future in Mind, working closely with schools, parents and local services
Keeping safe, managing risk and reducing harm – including child sexual abuse, domestic abuse and child exploitation
Maximising achievement and learning – helping children to realise their potential and reducing inequalities
Supporting additional health needs – supporting Special Educational Needs and Disability (SEND) reforms
Further responsibilities will be provided on application.
You'll have the following qualification/experience:
· A minimum of 6 months paid experience in a School Nurse environment within the last 3 years
· Comply with NMC Professional Registration and keep up to date with current nursing practices
*Depending on the Trust, you may require variable additional certification and skills.
Who are NHS Professionals?
We specialise in putting people in places to care. Every year we help thousands of dedicated candidates and highly skilled NHS workers enjoy better career opportunities, access to more shifts and a healthier work-life balance, giving more choice and control to our members.
As an equal opportunities' organisation, NHSP is committed to the equal treatment of all current and prospective Bank members and does not condone discrimination on the basis of age, disability, sex, sexual orientation, pregnancy and maternity, race or ethnicity, religion or belief, gender reassignment, or marriage and civil partnership. We believe there is a strong case for the Equality, Diversity and Inclusion agenda and we strongly encourage suitably qualified applicants from a range of backgrounds to apply.
By joining us you can look forward to a choice of flexible Bank shifts across any of our client Trusts in England, as well as the ability to develop professionally and gain experience in several wards or areas.