Registered Manager (Domiciliary Care Service)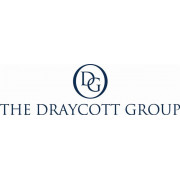 Registered Manager (Domiciliary Care Service)
Registered Manager (Domiciliary Care Service) - Draycott Nursing & Care
This is a remarkable time to be joining Draycott Nursing & Care as we focus on our growth and expansion in delivering world class Nursing and Care.
We are a recognised market leader in nursing, domiciliary, social and personal care. We pride ourselves on our professional and discreet service with our staff applying our 4 Cs; Compassion, Collaboration, Competence and Commitment.
You will have a chance to work alongside the gold standard in Registered Nurses and Carers.  Our daily and live-in care enables our clients to remain in their own home whilst being cared for by professional and highly trained Carers and Registered Nurses.
For over 20 years Draycott Nursing and Care has been recognised by doctors, consultants and clients for exceptionally high professional standards and 24/7 support. Now driving an exciting partnership to provide on-site healthcare within a unique new complex of 5-star luxury London apartments.
We are looking for a new Registered Manager Domiciliary Care Service to join our senior management team. You will be responsible for the day-to-day direction, leadership, and operational management and on-going development of an outstanding home care service to clients for Kensington, Chelsea, Westminster and surrounding London area, and/or wider UK and abroad as required.
The Successful Candidate:
To be successful in this role you will have a strong background in compliance, quality assurance and governance in a clinical setting. You will have strong team leadership and management experience of both RGN's and support staff.
Role Requirements:
Strategy and Governance including the implementation of a Governance Framework and ISO 9001:2015
Management of the Clinical Care Coordinator team and ensuring the office is resourced both during office hours and out of hours 24/7 on-call service.
Leadership of our Nurse Liaison team to produce a bespoke person-centred Care Plan, along with any other documentation pertaining to the clients individual care requirements.
Manage the performance of our Carers and Nurses ensure the delivery of outstanding, bespoke, and discreet person centred care services that promote Draycott Nursing & Care values and the independence, choice and dignity of clients to live life to the full as independently as possible.
To ensure the development of robust systems and procedures including the development and enhancement of our/an IT based care management system.
To grow and develop services through increasing client numbers and hours of care delivered maximising client enquiries and referrals and their conversion.
To implement and maintain an effective quality assurance programme to promote high quality, best practice and continuous improvement of services in line with Draycott Nursing & Care Quality Assurance Policies and ISO 9001:2015 Quality Management System.
Ensure all duties are in compliance with CQC regulations, maintaining an understanding of regulations & updating knowledge as required.
To take individual responsibility to safeguard clients.
Skills & Experience:
Degree qualified Registered General Nurse (RGN)
Registered with the Nursing and Midwifery Council (NMC)
Leadership of an outstanding domiciliary care service as a Registered Manager in the private sector
Extensive post registration clinical experience at a senior level of setting and monitoring high clinical standards
Experience of performance managing teams
Experience of leading and managing an effective team
Significant operational management experience in a health and social care setting