Part-time Scrub or Theatre Practitioner Ophthalmic
Similar jobs like this one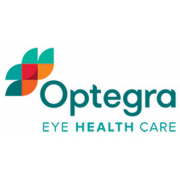 Part-time Scrub or Theatre Practitioner Ophthalmic
We have an exciting opportunity to join out team as an Ophthalmic Scrub Nurse or ODP, previous experience in Ophthalmic surgeries is essential. You will be responsible for assisting our Consultants in cataract and lens replacement surgery.
Optegra is a world leader in specialist eye care, we take pride in knowing our patients are at the heart of all we do and can live better lives because of the treatments we provide.
There has never been a better time to join Optegra, as a provider of specialist eye care, we are bringing our expertise and passion to new areas within the UK, specifically Newcastle-upon-Tyne.
Some of the benefits of working for us include, but are by no means limited to:
- Generous pay, commission and bonus, this role pays up to £32,000 pro-rata
- Generous matched pension contributions
- Up to 33 days annual leave pro-rata
- SMART working schemes - because we believe in work life balance
- Funded training and development - because we believe in our people
- Discounts on retails, social activities, etc.
- Free laser eye treatment for you and 20% for friends and family
- Private Healthcare