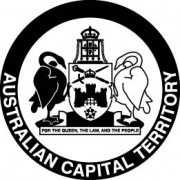 Nursing and Midwifery Careers
Nursing and Midwifery Careers
Canberra Health Services is hiring across our services. We have permanent and temporary full time and part time opportunities for experienced nurses at all levels in Emergency, Intensive Care, Women's Youth and Children's Services, Mental Health, General Nursing and more!
Canberra Health Services (CHS) is focussed on the delivery of high quality, effective, person-centred care. It provides acute, sub-acute, primary and community‐based health services, to the Australian Capital Territory (ACT) and surrounding region. 
See some of our amazing nurses talking candidly about their role in CHS here:
https://www.facebook.com/CanberraHealthServices/videos/852591228723759
Position Overview: 
A nursing and midwifery career at Canberra Health Services (CHS) offers:
•    Nurse ratios across many of our services with more planned.
•    Competitive pay rates and excellent working conditions.
•    Training pathways at all levels.
•    Education and training support, scholarships, study assistance and conference attendance.
•    Research and teaching opportunities.
•    Salary packaging with full fringe benefits tax concessions.
•    Reimbursement for relocation expenses.
•    Flexible working, purchased leave, attractive superannuation.
•    Permanent positions (visa and work right dependant).
•    And free parking!!
Visit the Enterprise Agreements page for more information on rates of pay, allowances and leave.
We take the health and wellbeing of our team members very seriously. We provide a range of services to help our staff. We are a breastfeeding friendly workplace and hold Silver Status as a Healthier Workplace
Position Requirements/Qualifications:
Registered or eligible to register as a Registered Nurse/Midwife with the Australian Health Practitioner Regulation Agency (AHPRA).
A great attitude with strong organisational skills and the flexibility to accommodate change and provide responsive services to meet clients' needs.
A commitment to provide exceptional care in a team-based setting.
Experience in nursing and ideally completed a graduate program plus one year of specialist experience in your area of interest.
Availability to work shifts include nights and weekends.
Have an understanding of how the National Standards and Quality Health Service (NSQHS) indicators align with this role.
Contact Officer: Jenny Hegarty jenny.hegarty@act.gov.au 
CHS is building a new hospital a sneak peek is here:
https://www.facebook.com/CanberraHealthServices/videos/5951301138215129
https://www.facebook.com/CanberraHealthServices/videos/214958260483971
Looking for a sea change? Find out more about living in Canberra: