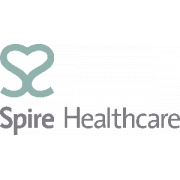 Nurse and Theatre Practitioner Opportunities
Nurse and Theatre Practitioner Opportunities   
Thank you for showing interest in our positions advertised on the Nursing Times website.
We have a number of exciting positions available across our sites and a member of the recruitment team will be in touch shortly.
Our hospitals cover a wide variety of specialties including Orthopaedics, ENT, Gynae, Cardiac, General Surgery and Ophthalmics, amongst many others.
You will have the opportunity to work in state of the art surroundings utilising some of the latest technology and working with leading Consultants from across the UK.
A career at Spire Healthcare offers excellent education and career development and this is an exciting time to be joining our expanding teams. A flexible working pattern is available allowing a desirable work life balance and you will have access to an extensive benefits programme.
It is important  to us that our Nurses/ODPs are experienced in a variety of surgical procedures, or are willing to learn new procedures and techniques under expert supervision. We are keen to promote from within the Spire network, so if you are looking for a long-term career with advancement opportunities you will find them at Spire. A number of our staff have gone on to secure Senior and Management positions and we are very keen to encourage these ambitions.
For us, it's more than just treating patients; it's about looking after people.