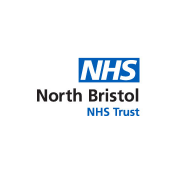 North Bristol - Engagement Day
So, you're eager to learn more about nursing at North Bristol NHS Trust. Here are some of the reasons you should attend our biggest engagement day of the year…
You'll have a unique opportunity to network the nurses, matrons, and senior staff delivering exceptional healthcare across the South West, and learn more about our trust through presentations delivered by our teams.
You'll tour our £450 million Brunel Building, and take a look at our wards, medirooms, and theatres, in which we achieve excellent outcomes including some of the highest trauma survival rates in the country in ICU, and operate as a Major Trauma Centre.
You'll have the opportunity to take part in FREE professional development seminars earning CPD hours for Revalidation
You could walk away with an interview and job offer on the same day, as we schedule afternoon interview slots with various teams.
Learn more about our award-winning Health and Wellbeing programme, our robust and supportive preceptorship, and take the chance to sign up to our bank (featuring competitive pay rates for flexible shifts).
Once you're here for our engagement day, you'll learn our trust itself is pioneering, progressive and proud. For example…
Our health and wellbeing initiat­­­ives, devised by our dedicated staff wellbeing team, encompass lifestyle support, physical support and psychological support, and have been nationally recognised by REBA.
Our nurses do not shy away from a challenge in aid of Southmead Hospital Charity. They cycle, run, row and race in aid of a fantastic cause, or sing in our staff choir and compete in 'Southmead Does Strictly'.
We're committed to supporting staff on their career journey with us offering personalised training packages and bespoke specialty rotations. We also support internal transfers for those who wish to gain experience in a new specialty or further develop their skills.
Our staff are consulted on equity issues across the trust within equality and development groups, and are given the mentoring and support to succeed. Our trust supports the development of Bristol's LGBT+ manifesto and a case study of good practice has been reported to NHS England in response to a government review of public services and Trans people.
Our clinical environment is award-winning in its approach to healthcare design; each patient room has a view, many of which are naturally ventilated and 75% of rooms in our Brunel Building are single and en-suite. With nurses in mind, our clinical spine carefully separates staff and patient areas, with a generous staff canteen extending out to a rooftop terrace.
Bristol is consistently voted the best place to live in the UK, with vibrant local music, arts and gastronomic scenes. Our city boasts a wide range of state-of-the-art shopping, recreation and leisure facilities, a wealth of great local family days out, and excellent transport links.
Right, that's enough about us… let's focus on you. Are you…
A newly qualified nurse ready to take the leap from theory to the clinical setting, looking to find out more about our preceptorship, wellbeing programme, and training opportunities?
An experienced Registered Nurse eager to channel your experience into a new and exciting role, keen to discover what our engagement days have to offer?
A student nurse keen to extend your knowledge about different specialties and explore what to expect from placements in the trust?
Yes, that's me! When is the event and how do I book my place?
Date: Saturday 1st February
Start time: 09.00
Finish time: 16.00
Location: Learning and Research Building, Southmead Hospital, Southmead Road, Bristol.  United Kingdom. BS10 5NB.
Email Nursing@nbt.nhs.uk to book your place.
Looking to interview on the day? Submit your application on this vacancy.
Want to keep up to date with event announcements? Follow us on social media to join in the conversation - search @NBTNursing on Twitter, Facebook, Linkedin and Instagram)
 For further details / informal visits contact:
To register your attendance or for more information, please email nursing@nbt.nhs.uk
Follow us on social media to join in the conversation and gain an insight into (search @NBTNursing on Twitter, Facebook, Linkedin and Instagram)