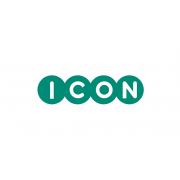 Mobile Study Coordinator (Nurse - Oncology Research). UK
Mobile Study Coordinator (Nurse - Oncology Research) - UK
Icon plc - Global Oncology Site Network
Discretionary Bonus Scheme
Travel (Approximately 60%) domestic and/or international
At ICON, it's our people that set us apart.
Are you looking for an outstanding opportunity to develop your career with a leading edge Global Commercial Oncology Site Network which is growing fast?
As a global provider of drug development solutions, our work is a serious business. But that doesn't mean you can't have fun while you do it. With our vision to be the partner of choice in drug development, we hire only the best and brightest in the industry. Are you one of them?
Our Oncology Site Network concentrates on fast site set up, quick patient enrolment, high data and quality standards, delivering excellent patient experience resulting in a high level of patient retention. These qualities are what our Sponsors look for in a leading Oncology Site Network and you can be part of our success story. We are growing our international footprint and you can play a part in our expansion and be involved in the future of oncology treatments across the globe.
This is an excellent opportunity for a Mobile Study Coordinator to play an implemental role in driving our organisation towards success.
The role:
The Mobile Study Coordinator (Nurse) is a specialised research professional, responsible for the coordination and administration of clinical trials under the direction of the Chief Medical Officer, Medical Director and the Principal Investigator.
The Mobile Study Coordinator implements and coordinates research study procedures for the successful management of clinical trials.
Your key accountabilities
Managing clinical research studies and adhere to Oncacare Standard Operating Procedures (SOPs), our healthcare partner's SOPs, Good Clinical Practices (GCPs), study protocols, clinical trial agreements, and regulations governing clinical research.

Data management - Transcribing all data generated at site into the electronic system, ensuring scientific integrity of data and protect the rights, safety and well-being of research participants.

Navigating the resources and workflow within the healthcare and clinical research environment to ensure seamless care for the clinical trial participant, to engage investigators in research daily and to promote clinical research within the healthcare system.

Creating and implementing a patient engagement plan to identify and contact potential research participants, and then screen and enroll participants in suitable clinical research studies.

Coordinating research participant visits and study related procedures according to study protocol windows and study team schedules. This may involve handling travel logistics for research participants.

Conducting clinical research study visits/procedures per protocol requirements.

Dispensing investigational product and other research study supplies in accordance with study requirements, institutional requirements, investigator approval and regulations.

Informing and educating the research team and healthcare system staff regarding study related procedures including IP dosing and monitoring requirements

Monitoring and reporting adverse events, and protocol deviations to the investigator, sponsor and IRB in compliance with Oncacare's SOPs

Create source documents and document appropriately in source documents and /or medical records (paper, EMR, e-source) per ALCOA: data is attributable, legible, contemporaneous, original and accurate.

Complete and maintain case report forms (paper or electronic) and answer queries regarding study data per FDA regulations, clinical trial agreement and protocol requirements

Prepare and participate in routine monitoring visits, internal and external audits, and inspections.

Ensure study documentation is audit ready in the event of monitoring, audits and inspections.
As a successful Mobile Study Coordinator, you will likely have:
Registration with no limitations to practice as a nurse in your relevant jurisdiction.

Ability to manage multiple research studies.

Awareness of research governance issues.

An understanding of the research process.

Well-developed interpersonal and communication skills.

Clinical skills competency and laboratory processing competency.

Ability to manage multiple projects at various stages of development.

Excellent cross disciplinary/interagency communication skills and ability to facilitate collaborative working relationships.

Possess a broad range of advanced Clinical skills and assessment techniques.

Able to travel (Approximately 60%) domestic and/or international to work in an assignment based role.
Why join us?
Ongoing development is vital to us, and as one of the Study Coordinators in our Global Oncology Site Network, you will have the opportunity to progress your career, with the potential to move into other related areas to enhance your skill set. Our benefits package is competitive, our scope is international and we genuinely care about our people and their success.
ICON is an equal opportunity employer and committed to providing a workplace free of any discrimination or harassment