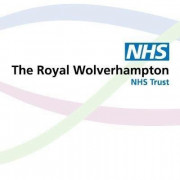 Matron - Acute Paediatrics
Job overview
An exciting opportunity has arisen  for a Band 8a Matron position within Paediatric Directorate at The Royal Wolverhampton NHS Trust. The post holder will play a key role in developing our services and will be expected to complement the department's plans for expansion over the next few years.
As Matron you will also hold responsibility for advanced clinical practitioners and future planning of the nurse led services within the Paediatric Directorate. You will be supporting the Head of Nursing, in fulfilling the nursing quality agenda by reinforcing and strengthening the nursing quality assurance processes.
Experience in Paediatric specialty  would be required.  The role of Matron is intrinsic to the success of the patient care pathway in influencing and working with the multidisciplinary and management teams and leading the highly skilled nursing teams to provide a high quality care.
This post requires NMC registration as an RSCN/Child Branch
Main duties of the job
As Matron you will be:
a visible nurse leader and role model for a number of clinical areas with the responsibility and accountability for professional standards.
professionally accountable and maintain the standards of professional practice as set by the appropriate regulatory body applicable to your profession or role.
accountable for identifying and ensuring improvements in patient safety, patient experience and effectiveness of service.
In conjunction with the Clinical Director & Group Directorate Manager, lead the implementation and delivery of the clinical service improvement plan.
providing expert advice to the Group Directorate on all nursing matters.
managing a devolved budget for a number of clinical areas ensuring efficient and effective use of resources.
required to contribute to the planning and execution of cost improvement programmes ensuring the quality of care is risk assessed and managed appropriately.
Working for our organisation
The Royal Wolverhampton NHS Trust is one of the largest NHS trusts in the West Midlands providing primary, acute and community services and we are incredibly proud of the diversity of both our staff and the communities we serve.  We are building a workforce that can help us to fulfil our values, improve quality of care for patients, and solve the health care problems of tomorrow. We're passionate about the value that diversity of thinking and lived experience brings in enabling us to become a learning organisation and leader in delivering compassionate care for our patients.
We are delighted that we have been rated as "Good" by CQC. We have achieved numerous awards; The Nursing Times Best Diversity and Inclusion Practice and Best UK Employer of the Year for Nursing Staff in 2020.
The Trust is a supportive working environment committed to creating flexible working arrangements that suit your needs and as such will consider all requests from applicants who wish to work flexibly. 
Detailed job description and main responsibilities
Ensuring safe and effective clinical practice
Work with the Clinical Director to embed systems to deliver high quality person-centred care with  compassion, dignity and respect and good health outcomes
Monitor and ensure Ward Sisters / Charge Nurses deliver on-going improvements in standards of nursing / midwiferies and nursing / midwifery services through the development of effective systems and processes.
Implement agreed systems across the Group/Directorate to evidence and monitor the nursing contribution to national and local standards of care.
Identify risks relating to nursing, developing & implementing action plans to mitigate them as well as alerting the Clinical Director and Head of Nursing / Midwifery and ensuring they are recorded on the appropriate risk register.
Lead the development of nursing research agenda within the Directorate(s)
Engage in clinical practice to develop the skills of others.
Monitor complaints about nursing and incidents related to nursing within the Group Directorate, ensuring appropriate responses and implementation of action plans effectively resolve issues identified.
Implement agreed systems to identify opportunities for learning and sharing good practice.
Take timely action when professional standards fall short of those acceptable.
Implement agreed systems to deliver patient safety and prevention of harm assurance.
Ensure the implementation and monitoring of practice standards that meet all Infection Prevention standards.
Ensure learning from the root cause analyses of  incidents, complaints and claims are translated into learning and improvement within designated areas
Participate in a range of formal management processes, investigation, hearing and implementation of findings where nursing staff's professional/personal conduct or professional competency is called into question
Enhancing the patient experience
Undertake clinical activity, with a visible presence to patients and staff, whilst monitoring the   
quality of care and experience of patients in all clinical settings
Work with the Clinical Director to embed processes to engage patients and the public in service developments, to seek their views on existing services and to respond to their ideas and concerns
Take action to address poor patient experience identified through trend analysis/complaints and report outcomes to Group/Directorate
Lead corrective actions when patients/carers raise concerns regarding care standards
Support the effective flow of patients through the organisation professionally leading and advising clinical teams to maintain the best patient experience in times of increased demand on capacity
Monitor and identify standards in relation to cleanliness and environment and ensure corrective actions are taken
Respond appropriately to patient concerns and questions raised via PALs and other informal feedback mechanisms i.e. Patient Opinion.
Ensure that everyone within sphere of care is treated with dignity and humanity, understanding individual needs, showing compassion and sensitivity, and provide care in a way that respects all people equally.
Professional Leadership
Provide line management for Senior Sisters / Charge Nurses and Clinical / Advanced Nurse Specialists / Consultant Nurses and Midwives and provide a professional line of communication for Research Nurses
Manage nursing / midwifery pay and non-pay budgets
Provide leadership and direction to all nursing / midwifery staff in designated areas
Lead the implementation of the  Nursing & Midwifery Programme in the Group/ Directorate
Undertake annual performance development review of Senior Sisters / Charge Nurses / Clinical / Advanced Nurse Specialists / Specialist Midwives and Consultant Nurses ensuring each has a personal development plan to optimise their performance and potential for career progression
Develop and promote a positive culture within the Group/Directorate to enable continuous quality and service improvement
Act in accordance with the Nursing & Midwifery Council Code –Standards of conduct, performance and ethics for nurses and midwives.
Promote a positive image of nursing and midwifery internally and external to the Trust
Be an effective leader of change, embedding a culture of continuous quality improvement
Implement agreed systems to ensure the nursing / midwifery workforce is fit for purpose in relation to statutory and mandatory training
Ensure the NMC Standards to support learning and assessment in practice for education are met  within Group / Directorate
Provide Clinical Supervision for nursing / midwifery staff within the Group/Directorates
Ensure the Senior Matron /Head of Nursing is briefed on all professional issues within the Group/Directorates
Lead a culture of continuous quality improvement through use of audit, patient feedback and reflection by self and within the designated clinical areas
Participate in the recruitment  and selection processes of the Trust
Continuous Service Improvement
Contribute to the redesign and planning for the modernisation of nursing
Facilitate effective multi disciplinary team working at service level setting clear and measurable improvement outcomes
Monitor and manage the performance of Senior Sisters / Charge Nurses / Clinical / Advanced Nurse Specialists / Midwifery Specialists and Consultant Nurses against job descriptions and agreed performance monitoring frameworks
Develop and implement an effective workforce plan to support service delivery and quality standards
Contribute to the review and development of roles ensuring they add value to the patient pathway
Contribute to a Group/Directorate training plan for nursing to inform the education and training commissioning and in-house provision.
Ensuring Effective Contribution to the Delivery of the Organisation's Objectives
Participate in the Trust's on call manager rota
Prepare and participate in Directorate / Divisional / Group / Organisational  investigations and disciplinary hearings as required
Take a lead role for defined projects or pieces of work as agreed
Contribute to the delivery of the Trust's strategic objectives
Work in collaboration with the Senior Matron / Head of Nursing / Midwifery to ensure cross cover arrangements in times of absence
Ensure dissemination of knowledge and implementation of plans related to the organisations quality and safety agenda, supporting the preventing harm campaign and adherence to "Always Events"
Demonstrate by self and through designated service areas compliance to the pledges of the NHS Constitution.
To see full list of duties and main responsibilities, please refer to the full job description  attached to the vacancy on the Trust website.  
Person specification
Qualifications
Essential criteria
Qualifications
Essential criteria
Experience
Essential criteria
Evidence of working in more than one clinical environment at a senior level
Experience
Essential criteria
Experience
Essential criteria
Evidence of service development or service improvement