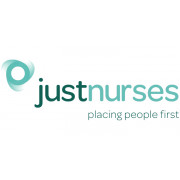 Looking for your next locum position?
Looking for your next locum position?
Then look no further. JustNurses has an abundance of highly rewarding vacancies available for all types of specialist nurses.
We have opportunities for you to work within prestigious NHS Trusts and the private sector across the UK. Whether you're a Registered General Nurse, a Critical Care Nurse, or a Mental Health Nurse, then we have the jobs for you.
Key requirements …
NMC registration
Six months post-qualification experience gained in the last two years
If you're an RMN, PMVA training or equivalent is desirable
Take a look at our current vacancies here …
Registered Mental Health Nurse (RMN), Band 5/6 - Birmingham
Registered Mental Health Nurse / CAMHS, Band 5/6 - Essex
Alternatively, register your interest and one of our expert team will be in touch…
https://www.justnurses.co.uk/work-with-us.php?utm_source=NursingTimes&utm_medium=TargetedEmail&utm_campaign=Boost
Why work with JustNurses?
Working with JustNurses, you can expect to benefit from a fast-track registration process, weekly rates of pay, assistance with travel and accommodation where needed, reimbursed DBS, online training; as well as access to a wide-range of both NHS and private sector jobs.