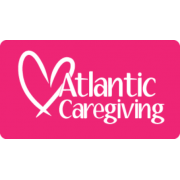 Live-in RN/Nursing Assistant/Early Child Development
Live-in RN/Nursing Assistant/Early Child Development
$33,000 to $50,000 
(Approx £25,500 to £38,000)
The Island of Bermuda.
Description of role
Live-in RN/Nursing Assistant/Early Child Development
To work with the Atlantic Caregiving In-home healthcare team on the beautiful Island of Bermuda. This is an opportunity to expand your horizons in this exotic location for 2-3 years using your skills during the pandemic, whilst in a country where the relative risk is considerably lower. Your role is to promote best practice and support the successful management and development of high quality, specialist In-home care.
Interview dates
Monday 23rd November 2020 to Friday 11th December 2020.
Closing Date: December 3rd 2020.
Please send a resume and references to acg@atlanticcaregiving.com