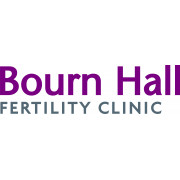 Lead Nurse
Lead Nurse
Full Time, (Wickford, Essex)
Bourn Hall, the world's first fertility clinic, has a brand new, purpose-built clinic in Wickford, to help couples fulfil their dream of becoming parents. This is an exciting time for us and we are looking for a highly motivated, skilled and dedicated Lead Nurse to join our professional team.
Alongside your qualifications and management experience you'll need to be enthusiastic, very caring and passionate about fertility.
This is a wonderful opportunity as you will be involved in a variety of clinical skills including scanning and IV sedation, and build on your understanding of the HFEA. Excellent management skills are prerequisite. You'll be leading teams of nurses across two sites, so some travel is to be expected. Presentation skills and Advanced Life Support (ALS) training is desirable.
We offer excellent training and development opportunities in a first class working environment, along with a comprehensive benefits package.
To apply, please visit https://www.bournhall.co.uk/contact/careers-bourn-hall/current-vacancies/ or call Human Resources on 01954 717261. Closing date 7th March.