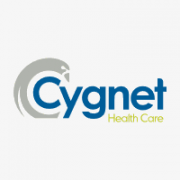 Hospital Manager
Hospital Manager
Cygnet Hospital Colchester
Salary: competitive, depending on experience
Contracted hours: 40 per week
Closing date: Thursday 22 July 2021
Take your career to the next level in a role that changes your life and others.
We're seeking a dynamic Hospital Manager for our male intensive support and rehabilitation service in Colchester, Essex. A strong leader with the ambition, confidence and expertise to drive the continual improvement of both the client and colleague experience.
Cygnet Healthcare is a place to go beyond your potential. It's where people come to innovate, grow, flourish and reap the rewards of a career that helps change lives. We're dynamic, out-of-the-box thinkers and doers, with the passion and compassion to make a big difference.
Being part of Cygnet is life-changing – for our colleagues and the people who receive our mental health and social care services. We're not just a team, we're a community of like-minded people coming together to make life better – and feeling proud of the part we all play in that. 
And at Cygnet, our perks go far beyond pension schemes and excellent professional development. You'll also enjoy shopping, travel and leisure discounts – as well as a range of healthcare and financial benefits – to support you to be happy both in and out of work.
Cygnet Colchester is a 54-bed service providing a range of intensive support and rehabilitation services for men with learning disabilities, autism spectrum disorders or mental health needs.
So if you have the vision and ambition to build a challenging, fulfilling career, we want to hear from you.
--------------------------------------------------------------------------------------------------------------------------
Your day-to-day...
Responsible for the overall running & strategic direction of the hospital
Provide high-quality client care & employee engagement
Ensure the integrity of all functions within the hospital
Provide strong & effective leadership to the onsite team
Comply with CQC/regulatory requirements
Ensure all clinical, budgetary, regulatory & service development targets are met
Implement risk assessment, risk management & embed clinical governance
Ensure effective bed management & the coordination of patient referrals & assessments in conjunction with the Clinical/Deputy Manager
Lead on appropriate investigations (as required) & participate in audit requirements
Ensure all group policies & procedures are adhered to
Review & develop potential opportunities for improved quality & commercial growth.
You will have…
Managerial experience of leading a team within a mixed service 
A nurse qualification with a valid pin – RMN, although applicants who aren't nurse qualified will be considered depending on relevant experience
The ability to lead by example, work as part of a team, manage performance effectively, use your own initiative & be resilient
The ability to challenge the status quo in order to strive for progressive thinking
Experience of working to CQC guidelines, relevant legislation & professional regulations
Experience undertaking investigations and/or the ability to manage complaints appropriately, in a confidential manner
Desirable: Qualifications in Leadership & Management/Health & Social Care.
Why Cygnet? We'll offer you…
25 days annual leave plus bank holidays
Group pension scheme
Free health cash plan
Life assurance cover
Fully paid training
Opportunities to progress and develop
Paid DBS
Free parking & free meals & refreshments while on shift
Shopping and entertainment discount scheme (over 800 retailers)
Cycle to Work scheme
Discounted gym membership.
Please note, successful candidates will be required to undergo an enhanced DBS check.
Cygnet Health Care have been providing a national network of high-quality specialist services for over 30 years. In this role you'll have the chance to make a real impact on patients, service users & their families.
** Please note – speculative recruitment emails are not to be sent directly to departments or managers. These need to go via our internal recruitment team. If speculative candidates are sent directly to a member of the clinical/management team, we will consider these candidates as our own. **