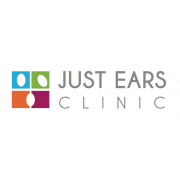 Ear Microsuction Practitioner
Ear Microsuction Practitioner required.
The Southern ENT is looking for qualified, experienced microsuction practitioners to join our expanding team. Southern ENT provides private microsuction of ear wax removal to self-funding adults in locations across the South of England and is expanding. 
About You 
I aspire to always provide a great patient experience
I agree that high patient satisfaction is absolutely vital for a successful Clinic.
I wish to be a part of a fantastic team
I am friendly, warm and confident
I have at least 1 years experience of microsuction
About Us
A Private Clinic providing self-pay ear microsuction
We believe in the continual pursuit of excellence and maintaining the highest standards of care.
CQC Registered  
Friendly, hard-working team
We highly value staff input and involvement in the running of the service
Always open to new ideas
We care about those working with us
Flexible working and family friendly
Remuneration: £22.31 per hour, plus paid holiday and contributory pension.
Hours: (dependant on your availability)
Job Type: Hours can be arranged to suit the applicant
Required experience:
Microsuction: 1 year experience + with microscope assisted ear wax removal
To apply, please follow the process below by emailing katie.james@justears.co.uk