Dual Diagnosis Practitioner - Suffolk
Similar jobs like this one
Ipswich, UK, Ipswich, UK, Myrtle Cl, Bury Saint Edmunds IP33 3ZB, UK
Mental Health Nurse
Bury St Edmunds, Bury Saint Edmunds, UK, Ipswich, UK, Myrtle Cl, Bury Saint Edmunds IP33 3ZB, UK
Mental Health Nurse | Manager | Clinical Nurse Specialists
Charge Nurse | Community psychiatric nurse | Mental Health Nurse | Police & Prison Service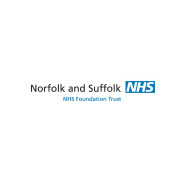 Dual Diagnosis Practitioner - Suffolk
Are you an experienced social worker or mental health nurse seeking a new challenge bridging the gap between mental health services?
Would you like the opportunity to make a difference to the way primary care, secondary care and mental health services work collaboratively to support service users?
In a pilot introduced by NSFT and Turning Point, we are seeking an experienced practitioner to join the Access and Assessment team as a Dual Diagnosis Practitioner.
This is a standalone role and we're looking for someone to work as a consultant; supporting, educating and promoting information throughout Turning Point and NSFT to ultimately improve the outcomes of service users accessing both services.
Turning Point is a social enterprise working with people who need support with their drug and alcohol use, mental health, offending behaviour, unemployment issues and people with a learning disability. You'll  work closely with Turning Point recovery workers, Primary Care Practitioners, Homeless Outreach to name a few.
We have fixed term opportunities in Ipswich and Bury St Edmunds and you'll need to travel to our Lowestoft base once per week. This is a Monday-Friday role and we expect the team to be working hybrid; working from home, working from Turning Point and from NSFT locations.
If you're looking for the opportunity to proactively work with service users, encouraging them to engage with mental health services whilst not holding a caseload, this could be the ideal role for you!
Main duties of the job
You'll be identifying the gap between what is addiction and what is mental health; identifying the difference and bridging the gap. You'll support and educate and determine how both aspects work individually and jointly.
The ideal candidate should have experience working with addiction and/or dual diagnosis, you'll have experience working within the community and alongside multi-agencies.
This role will provide you with the opportunity to consult, educate, deliver training, be part of decision marking, cofacilitate meetings and reviews, engage with people who are open to secondary services and those who are under substance misuse services to engage with the mental health support available. You'll be involved in review meetings, risk assessing service users, providing feedback through data streams, reporting on NSFT and Turning Point Systems and much more.
We're looking for someone to come and shape and lead the project and to highlight the huge benefits to collaborative working across the whole pathway. You won't hold a caseload but you will provide expert guidance with complex cases and support and educate colleagues.
This is the perfect role for someone who can positively influence and work independently as well as collaboratively to ensure service users access the care they need. It is an innovative and forward thinking pilot which we hope will continue to grow and evidence a huge benefit to those accessing drug and alcohol misuse services.
Working for our organisation
Here at NSFT we pride ourselves on being a welcoming, talented, friendly and supportive team who like nothing better than sharing experiences and learning from each other. In addition to ongoing training and development opportunities, we are committed to providing an environment in which you can thrive.
Why work for us? We have challenges as a Trust, but we have ambitious aspirations, are pushing ahead with exciting transformation work and we need dedicated individuals to support us on our journey. We have strong, established nursing networks coupled with an exceptional leadership team who will ensure you are truly cared for and cared about.
Why Norfolk and Suffolk? The people here are warm and welcoming, you'll never be far from the beautiful coastline or Broads National Park. We're an hour and a half away from London and have an international airport in Norwich too. Our villages, towns and cities are packed full of history, independent cafes, shops and theatres. We have excellent shopping, eating out, top ranking schooling and affordable house prices too.
Detailed job description and main responsibilities
Please find attached our Job Description and Person Specification for more detail on your Key Accountabilities, then if you feel you have what it takes to make a difference in your local communities, click APPLY!
**Please note:  Job Evaluation Pending**