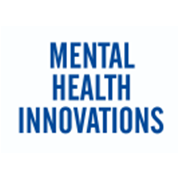 Digital Clinical Supervisor
Job Title: Digital Clinical Supervisor
Reporting To: Clinical Manager
Location: Home-based
Hours of Work: Full-time or part-time shift work, up to 40 hours per week covering Shout's 24/7 (Monday to Sunday and public holidays) online service.
Contract: Fixed term contract for 12 months
Salary: £35,000 - £45,000pa pro rata, dependent upon experience and qualifications.
Benefits
33 days annual leave including public holidays (pro-rata)
Competitive pension
Company electronic devices, (eg laptop/screen etc)
Excellent opportunities for training and career progression
About Mental Health Innovations
Mental Health Innovations is a charity that uses digital innovation, data-driven analysis and the experience of clinical experts to improve the mental health of the UK population through the provision of digital tools, support and resources. We were founded in November 2017, with the support of The Royal Foundation, following the Heads Together campaign which identified the potential that digital tools offer in supporting people struggling with their mental health. Our mission is to use data-driven analysis, clinical expertise and technological innovation to develop and sustain pioneering digital products and services that meet underserved needs and that improve the mental health of the UK population. Our vision is that everyone in the UK has access to the digital mental health services that they need and can access appropriate, high-quality support quickly and efficiently through the power of technology.
Diversity and inclusion
Our goal is to be a diverse and inclusive organisation that is representative of the UK population at all levels, including our Board of Trustees, our staff, our volunteers and our beneficiaries. We believe that diversity among our staff will lead us to have a creative and empowered team that can develop and deliver high quality services. We want these services to be known to and accessed by a diverse range of the UK population, including demographics that are underserved by mental health support services.
About Shout 85258
Shout 85258 is a free, confidential, 24/7 text messaging support service for anyone who is struggling to cope. We launched publicly in May 2019 and we've had more than 650,000 conversations with people who are anxious, stressed, depressed, suicidal or overwhelmed and who need immediate support. As a digital service, Shout 85258 has become increasingly critical since Covid-19, being one of the few mental health support services able to operate as normal at this time.
Job Summary
1
To provide clinical supervision and support for trained Volunteers in their text conversations with Texters on a UK 24/7 text messaging platform. You will work flexibly as part of a team that provides 24/7 supervision. At busy times, you will also be required to engage in text conversations supporting Texters directly.
You will undergo the Volunteer (online) and Supervisors (face to face OR online) training to ensure the model, training policies and procedures are adhered to consistently.
Whilst this service continues to develop your role is likely to evolve, with ample opportunity for personal growth and development.
Main Duties
Provide online clinical supervision to groups of Volunteers, whilst they undertake Texter conversations, following the Shout model
Monitor and communicate with Volunteers in their conversations with Texters; continuously assessing for any imminent risk or safeguarding concern
You will be proficient in making decisions regarding immediate safety and risk pertaining to suicidality and self-harm (enacting internal policies where necessary)
Where required, take conversations with Texters on the platform to help manage the platform volume
Support the skills development and the well-being of Volunteers on the platform, and work in close partnership with the Coaches, who manage and support them off the platform
Maintain clinical records and any required administrative work on and off the platform, and report any concerns to respective Clinical Managers and/or the Safeguarding team
When necessary, communicate with emergency services and/or external services to support Texters requiring an Active Rescue or safeguarding concern
Work collaboratively with peer Supervisors on shift, providing support with clinical decisions about risk and safeguarding
When available, be prepared to step in and take additional remunerated shifts, to help with unexpected scheduling gaps on the platform (due to illness, leave, etc)
2
Regularly attend UK-based online meetings, often held at night to align with UK business hours, and NZ-based (online and in person) Clinical Supervisor operations and Shout/MHI team meetings as well as individual managerial supervision with allocated Clinical Manager, through Google Hangout; (where appropriate, travel and accommodation will be organised and paid for by MHI)
Attend regular external clinical supervision with external personal Supervisor (paid for by MHI; with a minimum of one session per month and a maximum of two; depending whether F/T,P/T or Contractor)
Contribute to service development and continuous quality improvement within the organisation, including participation in ongoing in-person or online training and professional development
Maintain membership, registration and/or accreditation with a relevant professional body
At all times, adhere to Mental Health Innovations and Shout's model, policies and procedures. and engage in a way that is reflective of the organisation's values
3
Skill/Qualifications
Psychotherapy/Counselling/Counselling – Essential
Psychology/Psychology/Mental Health Nursing or Social Work practice qualification – Essential
Accreditation/registration with the BACP or equivalent relevant professional body – Essential
Experience in a mental health field – Essential
Clinical/professional experience working with a range of complex mental health issues, including but not limited to suicide, self-harm, abuse (including both domestic and substance), depression, anxiety, relationship issues, and trauma. – Essential / Desirable
Strong administrative skills with excellent attention to detail - Essential
Excellent IT skills x Qualification in Clinical Supervision - Essential
Experience in working digitally with clients/supervisees - Desirable
Strong knowledge and experience of safeguarding, confidentiality and risk, qualification/accreditation - Desirable
Sound experience of supervising groups or individuals - Desirable
Good knowledge and understanding of the voluntary sector - Desirable
Key Competencies (in addition, see 2nd paragraph on p.1)
Excellent communicator.
Ability to multitask and remain calm under pressure.
Ability to multitask and work at a high volume whilst maintaining calm under pressure.
Ability to make sound clinical decisions in a high pressured environment in response to high risk situations.
Demonstrate a high level of resilience
Adaptable to the needs of the organisation.
4
Self-motivated, hands-on, problem-solving approach, with a focus on effective and clinically sound decision-making
Willingness and ability to work independently (remotely) , whilst remaining connected to and engaged with the team
Ability to communicate sensitive topics effectively
Reflective, compassionate, kind, and respectful
Participation in annual performance review and be pro-active in reviewing own performance, improvement and development
Subject to eligibility to work in the UK and satisfactory reference and background checks.
As part of our commitment to Diversity, Equality and Inclusion, all applications will be reviewed and shortlisted anonymously to try to reduce any bias in our selection process.
To apply, click the apply button below and please fully complete and submit the application form. The closing date is 31st August 2022.
Please note that we will interview on a rolling basis and we reserve the right to close the advertisement early if we receive a high volume of suitable applications.