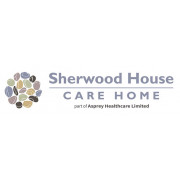 Manager, Care Home
We're looking for someone exceptional!
If you are a quality Nurse qualified Manager driven with ambition, we'd love to hear from you.
Our care home, Sherwood House, is seeking an exceptional leader.  Our vision is to find a like-minded individual who shares our values in striving to become the best, develop high quality nurturing care and inclusive team working.  Sherwood House Care Home caters for the frail elderly, those with dementia and will soon be expanding to receive nursing residents following a 24 month development project.  Sherwood House is currently registered for 35 beds (expanding to 65).
We already have a committed and diverse team of staff working to provide the best care for our residents.  Managing our Care Home will require someone who is friendly, approachable warm-hearted and patient whilst also able to balance the commercial aspects of a private care business.  The ideal candidate will have a nursing qualification and extensive experience within a care home environment.
As a growing Healthcare company you will work closely with a small team of Directors in a flat management structure.  You will be responsible for achieving and maintaining high occupancy levels; compliance in all relevant regulatory requirements; maintaining quality assurance; proactivity in analysing and improving services, systems and resources and ensuring the Home is led by cost effective financial performance.
You will lead and support a varied team of staff including the administration, finance and diversional therapy functions, all to ensure the Home as a whole operates successfully, coherently and profitably. Our Care Home Manager will need to deliver a diverse range of duties and so time management, prioritising and exemplary communication at all levels should come naturally.
If you are looking for career progression and satisfaction in a senior role and you enjoy feeling motivated and passionately involved with residential care, we'd love to hear from you.
To summarise our ideal applicant will have:
experience in maintaining a home's occupancy
previous acumen in quality management and sound knowledge of the Fundamental Standards and Care legislation requirement to register as Registered Manager with CQC
outstanding communicator
proficient in planning/organising 
capable of managing information, evaluating, monitoring and reporting
understands financial budgeting and control 
clear focus on high quality in order to create and develop a high-quality care home 
understanding of regulatory requirements for both residents and staff
excellent at managing relationships (internally and externally)
capable of managing a team of staff (from recruitment, assessment, training and managing)
self motivated, team player
and in conjunction with the Directors: developing policy; formulation of direction and strategy; decision making.
*This is a full time position offering a salary of £52,000 with an uplift to £60,000 once our development has been completed in 2 years (with obvious usual annual inflation increases in the meantime).
Please only apply if you live in Walton-on-Thames or neighbouring areas.
Regret NO agencies please.