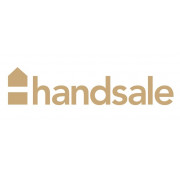 Day & Night Registered Nurses
Founded in 1987, Handsale has over 33 years' experience in healthcare industry and currently operates seven care homes located in – Bradford, Bristol, Colchester, Port Talbot, Oldham, Paisley and Saltcoates.
Treelands Care Home - Handsale Ltd
Situated in Oldham this purpose-built 80-bed care home offers residential and nursing care for the frail, elderly and mentally infirm, in addition to respite and convalescent care.
We are currently seeking full-time Night Registered Nurses to join our team. Competitive salary range from £38,000 to £43,000 per annum based on 44 hours shift per week.
Apply online via the button below at https://jobs.handsale.co.uk/, call us on 0208 866 6533, or visit our care home at Westerhill Road, Oldham, Lancashire OL8 2QH.
All of our other homes are also currently recruiting staff nurses and carers. Visit our career portal - https://jobs.handsale.co.uk/.