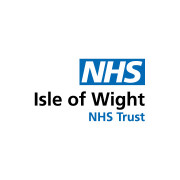 Consultant Practitioner for Older People
Consultant Practitioner for Older People
Salary: Band 8C £65,664 - £75,874
Our Community Division at St Mary's Hospital is seeking to appoint a non-medical Consultant specialising in Older Persons Care, to join our award-winning team.
Our innovative community rapid response team recently won a Nursing Times 2021 Award for Care of Older People. 
But our ambitions don't end there and this role will require you to create new and innovative alternatives to hospital-based care, including timely intervention to those undergoing an episode of crisis driven by a deterioration in physical health.
This role is suitable for a registered nurse or AHP, and your primary duty will be to lead the Divisional Frailty Hub to ensure that the care delivered to older people with often complex health and social care needs including frailty is of the highest possible quality.
You will act as clinical lead for the Community Unit as well as the rapid response team, who are delivering care in keeping with the requirements set out within the Urgent Community Response criteria and operate seven days per week from 08:00 to 20:00.
Our team provides:
urgent and D2A assessments
non-oral antibiotics through an established OPAT service
an oversight to the work of locality ACPs, who provide a duel role supporting urgent care and locality working
clinical care to a medically fit ward for stranded patients
The team consists of advanced clinical practitioners, registered nurses, physiotherapy, occupational therapy, associate practitioners and healthcare assistants, as well as a representative from the charity Age UK. Referrals come from primary care, community rehabilitation, a local hospice, Age UK, emergency portals, acute wards and adult social care.
For more information, please contact jennifer.edgington@nhs.net