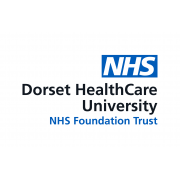 Community Mental Health Nurse
Community Mental Health Nurse
Salary: £31,365 - £37,890 p.a pro rata for part time
Location: Dorset
About us:
At Dorset HealthCare we're on a mission to empower people to make the most of their lives through our outstanding, joined-up healthcare services. We're a dynamic, forward-looking Trust, running 12 community hospitals, specialist inpatient facilities and a wide range of integrated community and mental health services for a population of almost 800,000 people.
We like to do things differently here – it's one of the reasons the CQC rated us 'outstanding', and we were shortlisted by the HSJ for Mental Health Provider of the Year in 2019. It's also why 95% of patients across our services say they have a good or very good experience of our services and 89% of staff feel they can really make a difference.
Our 7,000-strong workforce is at the heart of what we do and our success is a testament to our brilliant people. Working with us, you'll challenge yourself, build a career, and teach us what we don't know. And you'll be working towards our vision to be better every day through excellence, compassion and expertise in all we do.
About the role:
Looking for a new career opportunity to kick start 2022? Are you a caring and dynamic Band 6 Registered Nurse specialised in Mental Health?
Join our newly expanding mental health team that's making a difference in our communities across Dorset.
You will work as part of an established integrated multi-disciplinary team made up of other mental health nurses, psychiatrists, doctors, psychologists, social workers, occupational therapists, and an employment specialist – with everyone playing a vital role to help young people and adults in the local community to mentally thrive.
Everyday you'll have the opportunity to make a long-lasting difference and the privilege of working with local people in their own homes and communities. You'll encounter stimulating challenges and endless rewards; opportunities to create change and transform lives; teams fuelled by collaboration; and a culture that fosters innovation and values a diverse and inclusive workplace.
Your main responsibility will be acting as a dedicated Care Coordinator for a caseload of patients. You'll provide person centred targeted support to assist in aiding their holistic recovery. There are opportunities for you to advance your own clinical assessment skills whilst risk assessment will remain at the forefront of everything you do. Alongside this there will be duty working and assisting in the completion of regular clinics i.e. depot, Clozapine and physical health. You should have recent experience of working in a mental health environment and will need to be able to apply the philosophies of engagement and recovery in your work with service users.
You'll have a 'can do' attitude and be motivated to do the best for your patients, confident building relationships with partners, as well as managing your own caseload.
In return we offer comprehensive structured management supervision, management you can approach any time and peer support which is second to none. We are also happy to support you in advancing your own skill set using additional learning opportunities such and NMP, ACP, and psychological therapies.
Our Community Mental Health Nurse vacancies are within the following services (please make sure to state which service you are interested in when you complete your application):
Want to find out more about the vacancy and our mental health service areas before applying?
Reserve your place at one (or more!) of our 30-minute virtual information sessions to be the first to hear about our brand new vacancies in our rapidly growing mental health team – and give yourself a head start before applying to one of the exciting roles. You'll even have the one-off opportunity to informally meet the managers and ask any questions directly to them before applying, all from the comfort of your home. Plus, if you are thinking of relocating to Dorset, you can find out more about our generous £10,000 relocation package for eligible roles: https://www.dorsethealthcare.nhs.uk/work-for-us/recruitment-events
What working for us will provide:
27 days of annual leave, rising to 33 over ten years
Excellent NHS pension scheme
Health and wellbeing services
Flexible working options, including family-friendly hours
Free training and one-to-one career coaching to reach your career goals
Preceptorship programme for newly qualified nurses and AHPs
Access to nine staff networks – have a voice and transform our Trust
£10,000 relocation package for eligible roles
NHS discounts to save on your shopping, gym membership and more
Salary sacrifice scheme opportunities – including childcare vouchers, car lease and cycle scheme, home technology equipment, and buying and selling annual leave.