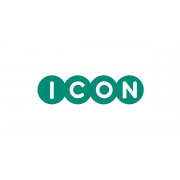 Clinical Research Nurse
UK, South London (Accellacare)
ICON plc is a world-leading healthcare intelligence and clinical research organisation. From molecule to medicine, we advance clinical research providing outsourced services to pharmaceutical, biotechnology, medical device and government and public health organisations.
With our patients at the centre of all that we do, we help to accelerate the development of drugs and devices that save lives and improve quality of life.
Our people are our greatest strength, are at the core of our culture, and the driving force behind our success. ICON people have a mission to succeed and a passion that ensures what we do, we do well.
Recruiting now for a Clinical Research Nurse at ICON, for our South London Site at Orpington 
This permanent opportunity, reports directly to the Clinical Operations Manager, with the primary aim; to coordinate multiple studies according to the study protocol, perform collection of clinical data points and to provide a seamless, customer service to the patients attending site. Our mission is to function as an Integrated Site Network, the role of our Nurses are paramount to achieving our mission. 
As a Clinical Research Nurse, you will be responsible, day to day for the following tasks:
Ensure volunteer safety and well-being in a variety of settings working collaboratively within a multidisciplinary team
Identify and report any potential or actual adverse events to a senior nurse and physician in a timely manner
Perform all types of drug administration for which they have been competency assessed in accordance with the study protocol and within the appropriate guidelines for the administration of medicines
To be competent in performing and supervising other members of the multidisciplinary team in core clinical skills, utilising clinical knowledge to identify potential clinical abnormalities and recognising and reporting any deviation from the parameters as stated in the study protocol
Continuous Cardiac Monitoring; blood sampling both direct Venepuncture and via cannula, recording of vital signs in accordance with the study protocol and Pulse Oximetry
May screen participants for inclusion into study, based on predetermined criteria
Undertake sample handling and sample processing within the clinical preparation area as per protocol as required
Successful applicants will require to :
Be accountable for own practice in accordance with the NMC Code of Professional Conduct
Effective pre- study set up, project planning and resourcing and associated documentation leading to the safe and successful clinical execution of the study whilst working within the remit of ICH GCP
Demonstrate and share understanding of the ABPI Guidelines for phase 1 clinical trials and the MHRA accreditation process for phase 1 clinical units
Attend Intermediate Life Support and Medical Emergency training at least annually and to be familiar with the Resuscitation Council Guidelines and the contents of the Resuscitation trolley and use of the Defibrillator
Benefits of Working in ICON:
Our success depends on the knowledge, capabilities and quality of our people. That's why we are committed to developing our employees in a continuous learning culture – one where we challenge you with engaging work and where every experience adds to your professional development.
At ICON, our focus is to provide you with a comprehensive and competitive total reward package that comprises, not only an excellent level of base pay, but also a wide range of variable pay and recognition programs.  In addition, our best in class employee benefits, supportive policies and wellbeing initiatives are tailored to support you and your family at all stages of your career - both now, and into the future.
ICON, including subsidiaries, is an equal opportunity and inclusive employer and is committed to providing a workplace free of discrimination and harassment. All qualified applicants will receive equal consideration for employment without regard to race, color, religion, sex, sexual orientation, gender identity, national origin, disability or protected veteran status.
If, because of a medical condition or disability, you need a reasonable accommodation for any part of the application process, or in order to perform the essential functions of a position, please let us know through the form below.