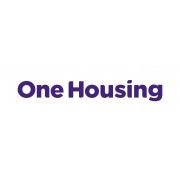 Clinical Governance Lead
Clinical Governance Lead
Location: London and South East region (travel required with all expenses covered)
Salary: £50,000-£55,000
Contract: 12 month FTC (maternity cover)
Hours: 35 hours per week
Are you an experienced Clinical Lead with a passion for quality assurance and continuous improvement of care services?
We are looking to recruit a Clinical Governance Lead to work as part of our CQC Quality Team, to ensure the nursing services provided through our Baycroft brand are of the highest quality, safe and effective. You will support our Head of CQC Quality in implementing systems for monitoring and reviewing activity in clinical settings, analysing and reporting on performance information and providing advice and ongoing support to Registered Managers and our services.
Duties
Responsible for the accuracy and completeness of clinical critical care indicator analysis for the Quality and Risk Review Group.
Lead the Critical Care and Clinical Sub Group to share clinical best practice, discuss clinical care indicators, provide an overview of accidents and incidents and lessons learnt, driving positive change.
Maintain oversight of and ensure clinical activity is monitored effectively across all services.
Provide hands on operational quality and clinical support to services where required.
Direct line management responsibility for the Peripatetic Clinical Deputy Manager..
Provide clinical training for nursing staff in key areas of practice as identified with the Head of CQC Compliance.
Provide support and guidance to Quality and Improvement Managers who may not hold nurse registration in regard to clinical activity, internal audits and wider clinical governance..
Contribute to researching, developing and re-working CQC, nursing specific and healthcare related policies and procedures and local protocols.
Drive quality improvements by developing and implementing best practice initiatives in partnership with the Head of CQC Compliance and Operational Heads of Service.
Work with Registered Managers, clinical leads, nursing staff and customers to identify areas for continuous improvement.
Undertake regular clinical audits for nursing services in line with our Quality Assurance System.
Benefits
Annual leave – 28 days 
Buying and selling annual leave - We know that getting the balance right between work and home life is a big part of supporting our colleagues' wellbeing.
Paid time off to volunteer in our communities.
Season ticket loans
A healthcare cash back plan – allowing you to claim back cash for you and your family's routine healthcare.
Colleague recognition scheme – we let you know when you've done a #greatjob
One Academy – our innovative, in-house learning and development offering, designed to support with your personal and professional development.
Study leave – up to five days off per year to study toward a relevant qualification.
Career break - after three years' continuous service.
About you
RGN qualified with NMC registration.
Knowledge of CQC registered service provision within nursing residential services.
Previous experience of quality management and service improvement activities.
Ability to draft reports and create high standard final and summary documents including policies and procedures.
Able to identify, and get support for, service improvement measures with the ability to influence and assist staff to deliver change.
About Us
Baycroft create luxury care homes and senior villages, designed to cater to the varying and individual needs of all our residents. Our aim is to develop homes and villages that you are proud to call home. We strive to create luxury homes in beautiful surroundings that offer the highest levels of care, service and flexibility. Part of the One Housing Group, Baycroft Homes are to the highest standards and are committed to delivering a service that is second to none. 
This role also covers our Season brand of services. Season offers retirement housing for affordable rent and shared ownership across London and the South East. We promote independence and active lifestyles, with the security of our skilled care and support service.
As an organisation with a strong social purpose, One Housing works in some of the most diverse communities in the UK and their workforce reflects that. We understand the strength we gain from having and supporting our diverse teams. The different skills and experiences that our colleagues from different backgrounds bring to us allow us to make better decisions, consider different views and be an altogether more interesting and cohesive place to work.
We welcome applications from everyone, regardless of their background.
If you feel you have the skills and experience to excel in this position, please apply now to avoid missing out!