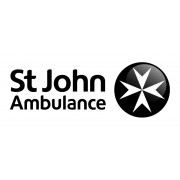 Chief Nursing Officer
Our clinical activities range from the delivery of care to patients at events, promoting good personal health in our Badgers and Cadets and supporting the development of training material to be used internally and externally.
As our senior nurse, you will support the development of the nursing cadre and integrate new developments safely into St John. As the champion for our nurses you will ensure that their voice is heard at the Clinical Committee of the Board.
As an experienced, clinically active nurse you will provide high level scrutiny of the Clinical Governance Framework and support the development of best practice.
Above all you will be a role model for nurses within St John Ambulance.
If you would like a copy of the recruitment pack or if you have questions please email Steve.
Application is by c.v. and a covering letter that addresses your interest in the role to Steve Foster, Director of People & Organisation steve.foster@sja.org.uk
The closing date for applications is 3rd June 2020. Panel interviews will take place with Ann Cable, Chief Commissioner and Dr Lynn Thomas, Medical Director, via Microsoft Teams or Skype on 17th June 2020.