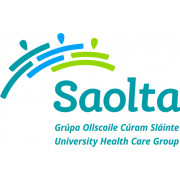 The West of Ireland is calling .....
Experienced Registered Nurses.
Mayo University Hospital has a number of  nursing posts  for  experienced  nurses to join our dynamic teams at an exciting time to be part of our service.
If you are thinking of coming home or keen to experience life in the West of Ireland now could be the time to make THAT move !
Mayo University Hospital is based in Castlebar, Mayo, Ireland and is part of the Saolta University Health Care Group.  
At the heart of the Wild Atlantic Way we have it all from stunning beaches and coastline to the vibrant city life of Galway.
With so much to do in our region, an International airport on our doorstep and affordable housing - work life balance is something we actually do and don't just talk about.
Our Hospital has over 300 beds and provides a range of acute services to our local population.  
We are currently recruiting experienced nurses for the following clinical areas :
Coronary Care Unit (CCU)
Acute Stroke Care Unit
Intensive Care Unit / Critical Care
Respiratory Medicine
Acute Medical Assessment Unit
Orthopaedics and General Surgery
Additional qualification allowance or location allowance may be payable.
To apply please send your current curriculum vitae and covering letter indicating the clinical area you wish to apply for. 
We are accepting CVs during September and interviews will be facilitated via video conference throughout the month.
Our website www.saolta.ie/hospital/muh provides lots of information about our teams and hospital.
Make NOW the time to move - Get in contact and let us answer your questions and tell you more about why Mayo could be your best move yet.
Contact : Office of the Director of Nursing - email:  MUH.DONM@hse.ie or telephone + 353 94 904 2324