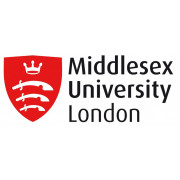 Associate Lecturer in Nursing (Clinical Skills)
Job title: Associate Lecturer in Nursing (Clinical Skills)
Salary range: £32,407-£37,165 per annum including outer London weighting
Location: Hendon
Job Ref HED400
Are you interested in joining a dynamic clinical skills team within a department that provides an innovative and supportive working environment and experience? Are you keen to influence the future nursing workforce – to be the best that it can be? Do you have a passion for practice, teaching, learning, and research? Have you current adult nursing practice / experience working with all levels of nursing students? Middlesex University is building on the achievements of its clinical skills team by appointing high achieving, and dynamic qualified nurses, wishing to combine practice with academia.
Successful candidates will have strong support and practice skills and a commitment to developing nursing education with key external stakeholders to meet sector needs. They will also be committed to enhancing the student experience and contributing to and developing the rapidly growing research culture of the Department. Our ideal candidates will have experience of current work within nursing practice. With a relevant first degree, you will also be currently registered as a nurse in the United Kingdom. Evidence of supporting learners in practice and of working towards achieving a relevant higher degree is desirable at associate lecturer level. You will have excellent communication skills, high level of clinical skills and practice application as well as outstanding planning and organizational skills. Ideally, you will have experience teaching resuscitation skills and other clinical nursing skills, although relevant training can be given.
This post is exempt from the Rehabilitation of Offenders Act 1974 and requires a Disclosure and Barring Service certificate. You are therefore required to disclose details of any criminal record. ALL criminal convictions, cautions, reprimands or final warnings, even if they would otherwise be regarded as spent under this Act must be disclosed, as well as any other information that may have a bearing on your suitability for the post, including pending prosecutions.
The University will apply for a DBS certificate before your appointment is confirmed.
We value diversity and wish to promote equality at all levels
If you wish to discuss the job in further detail please contact Sinead Mehigan, Head of Department, Adult, Child and Midwifery – S.Mehigan@mdx.ac.uk or Fiona Suthers, Head of the Clinical Skills Team – F.Suthers@mdx.ac.uk .
Closing Date:9th November 2020
Interview Date  30th November 2020