Clinical Advisor
Similar jobs like this one
Bognor Regis, West Sussex
Registered General Nurse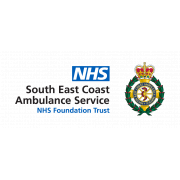 Clinical Advisor
Job overview
111 Clinical Advisor (Registered Nurse/Paramedic) - Crawley / Ashford 
Here at SECAmb we are expanding our NHS 111 and Clinical Assessment Service and, subsequently, we are looking for experienced nurses and paramedics from a variety of backgrounds who want a new challenge, to work in a dynamic control room environment where you can use your invaluable skills and knowledge to support both our patients and our growing team of Call Handlers.
South East Coast Ambulance Service NHS Foundation Trust works in partnership with IC24 to provide the non-emergency NHS 111 service across Kent and Sussex. Our service is available 24 hours a day, 7 days a week, 365 days a year to respond to patients' individual healthcare needs.
Main duties of the job
NHS 111 has been designed to make it easier for the public to access advice and urgent health care services, linking patients with the most appropriate care provider for their presenting condition.
Shifts include a mixture of days, weekends and evenings
Hours available – 12, 18, 24, 30 and 37.5 hours per week
Band 6, £32,306 to £39,027 per annum + Unsocial in line with AfC
Based in Crawley
Full training provided to obtain NHS Pathways Licence - The training consists of six weeks in total for a 111 Clinical Advisor, which is full time whether you are applying for a full time or part-time position.
Working for your organisation
We also have a range of development opportunities for dedicated and passionate HCPC/NMC registered paramedics or nurses who are committed to, and have a proven track record of, delivering high-quality healthcare.
After the successful completion of a six-month probationary period there may be the opportunity to complete some shifts remotely, subject to attendance and performance.
Detailed job description and main responsibilities
As a 111 Clinical Advisor, you will undertake clinical assessments with patients using the NHS Pathways clinical triage system.
You will be required to:
Harness your wealth of healthcare experience to assess and lead patients to the correct health outcome
Work quickly and accurately with resilience under pressure
Be available to work over the Christmas and Easter periods
Use your excellent communication skills to provide advice to patients with the most appropriate advice and treatment, based on their assessment
Record data quickly and accurately on the computer
For further details / informal visits contact:
Name
Jess Parrish
Job title
Recruitment Advisor
Email address